Jennifer O'Sullivan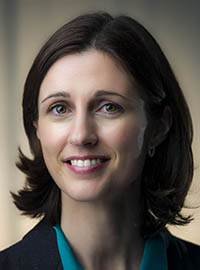 Jennifer O'Sullivan was appointed Deputy Commissioner in October 2016.  Jennifer leads on the DPC's international-facing activities, with a particular focus on our engagement with other Data Protection Authorities who are members of the European Data Protection Board, under the GDPR cooperation and consistency mechanisms.
Jennifer also leads the DPC's Regulatory Strategy initiative, which is re-examining the DPC's mission and role, strategic priorities, and the outcomes we seek to achieve, and how we deliver and measure them. She is also establishing a new IT function at the DPC, with an initial focus on the DPC's IT Strategy for its own internal systems and infrastructure.
In addition, she oversees operational improvement and change at the DPC, including case management processes, management information and systems.
Jennifer's background is in strategy implementation and programme management, in the public, private and non-profit sectors.
Responsible Units:
International Affairs and One Stop Shop Operations/li>
Operational Performance
Regulatory Strategy
IT Strategy and Assurance