Helen Dixon
Commissioner for Data Protection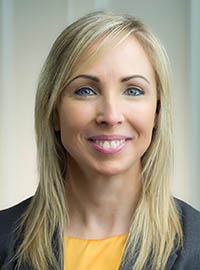 Helen Dixon was appointed as Data Protection Commissioner for Ireland in September 2014. Responsible for upholding the rights of individuals regarding how data about them is used, Helen has overseen the transformation of the Irish Data Protection Commission in the areas of human resources and budget. Since the GDPR came into effect, the role and remit of the Commission for Data Protection has deepened to include a stronger enforcement focus and the Irish Data Protection Commission is the EU Lead Supervisory Authority for many of the world's largest tech companies that are head quartered in Ireland.
Commissioner Dixon is a regular contributor at national and international engagements and appears regularly in the media to drive awareness of data protection laws and promote a common sense approach to its application.
Previously Irish Registrar of Companies, where she led regulatory enforcement of compliance with the filing provisions of the Companies Acts, Helen has also held senior roles in a key economic government department working on economic migration policy, science, technology and innovation policy. She spent the first ten years of her career in the IT industry and holds postgraduate qualifications in European Economic and Public Affairs, Governance, Computer Science, Official Statistics for Policy Evaluation, and Judicial Skills and Decision Making.