The Data Protection Commission, as part of the ARC Project, has created a number of downloadable printable infographics. Each one gives an overview of a different aspect of Data Protection. They can be downloaded using the links below: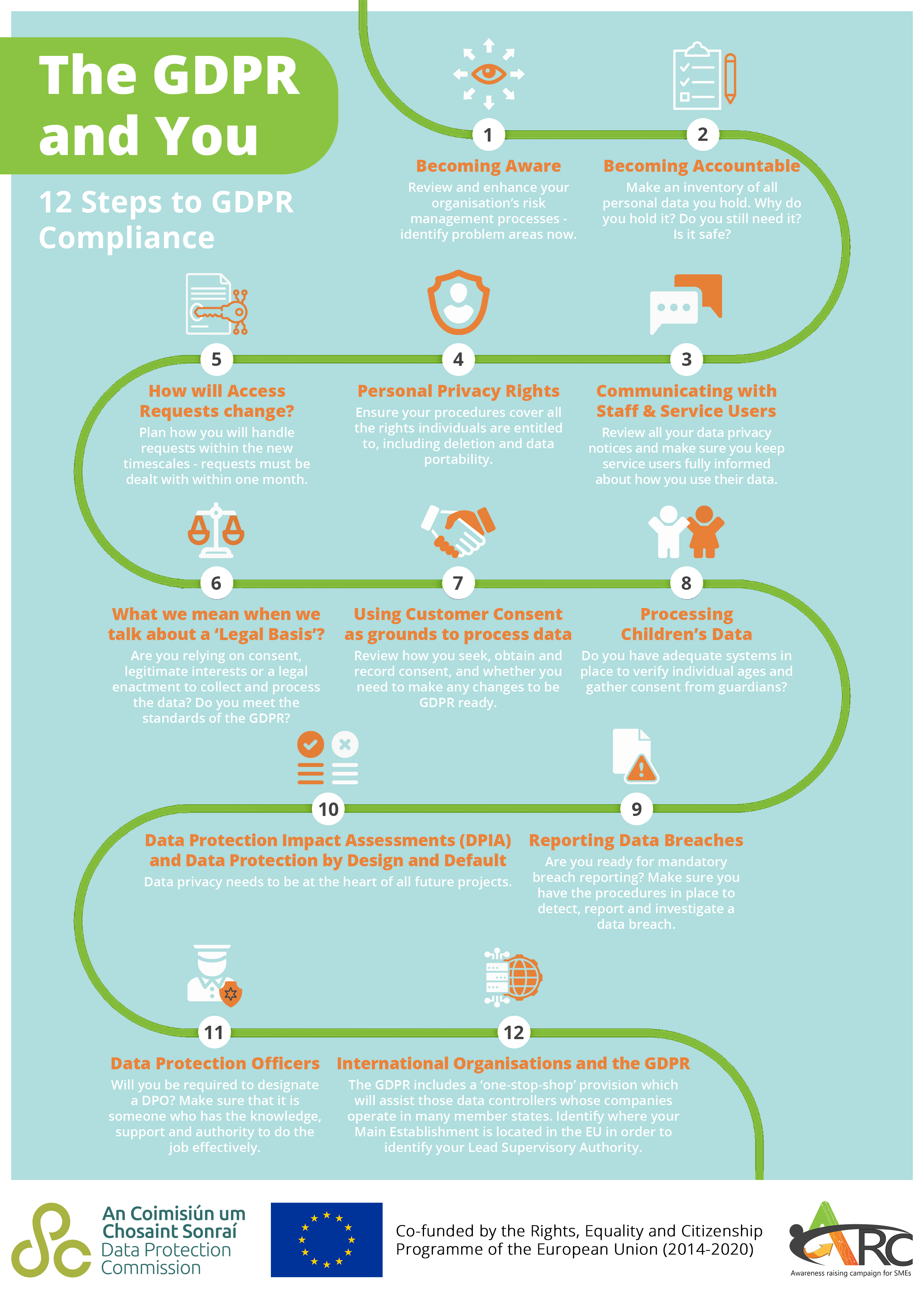 The GDPR and You - 12 steps to GDPR Compliance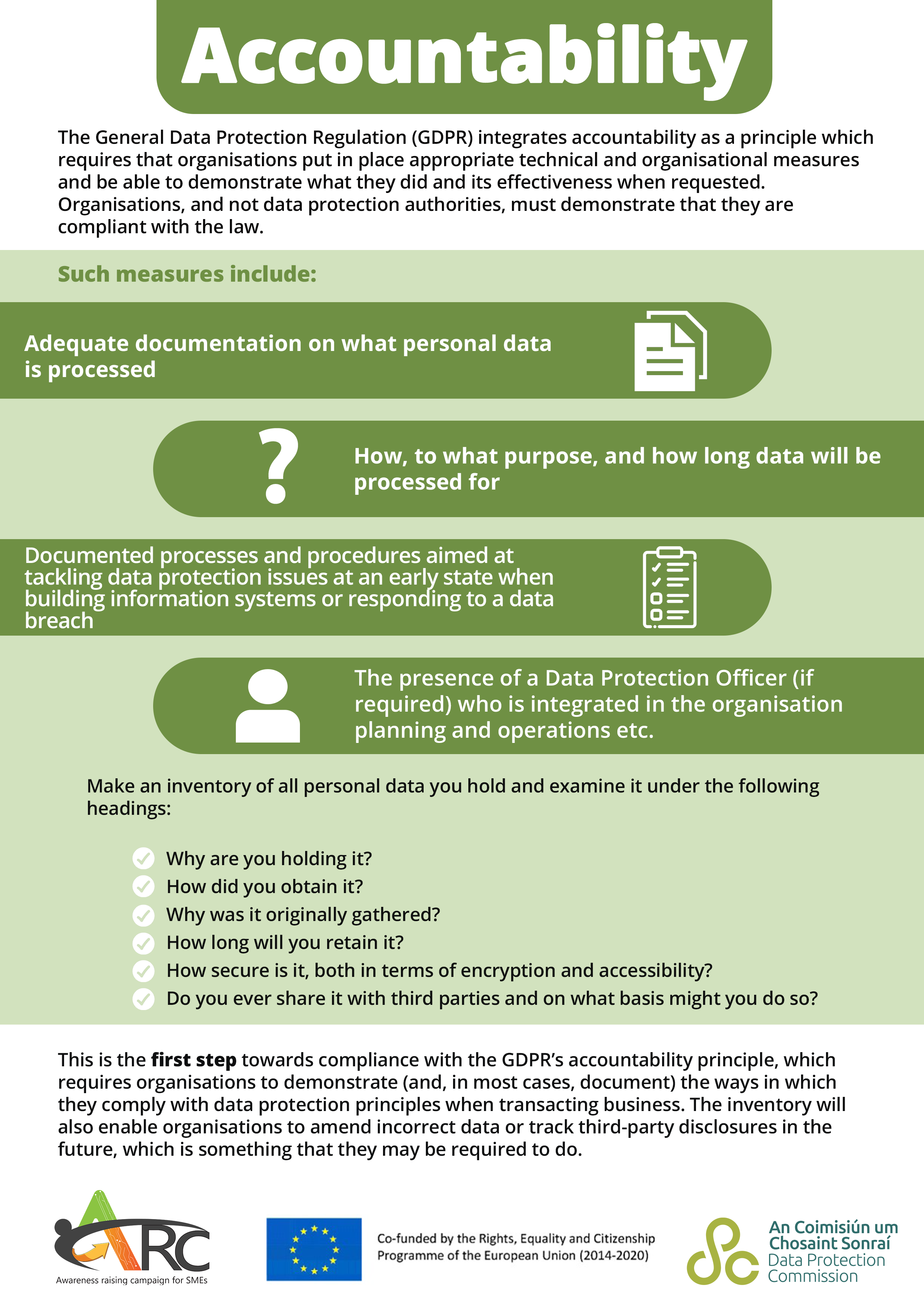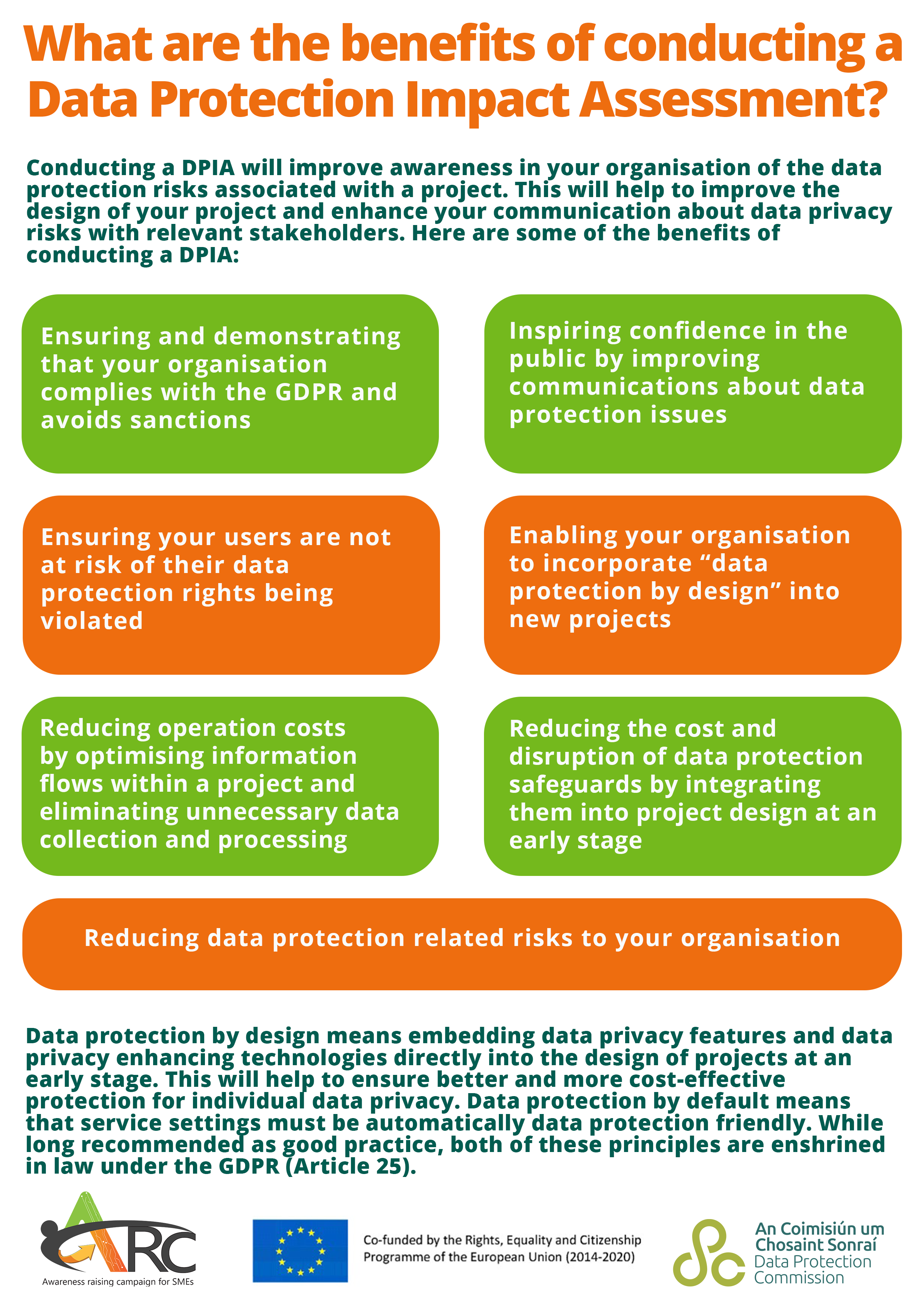 What are the benefits of conducting a Data Protection Impact Assessment?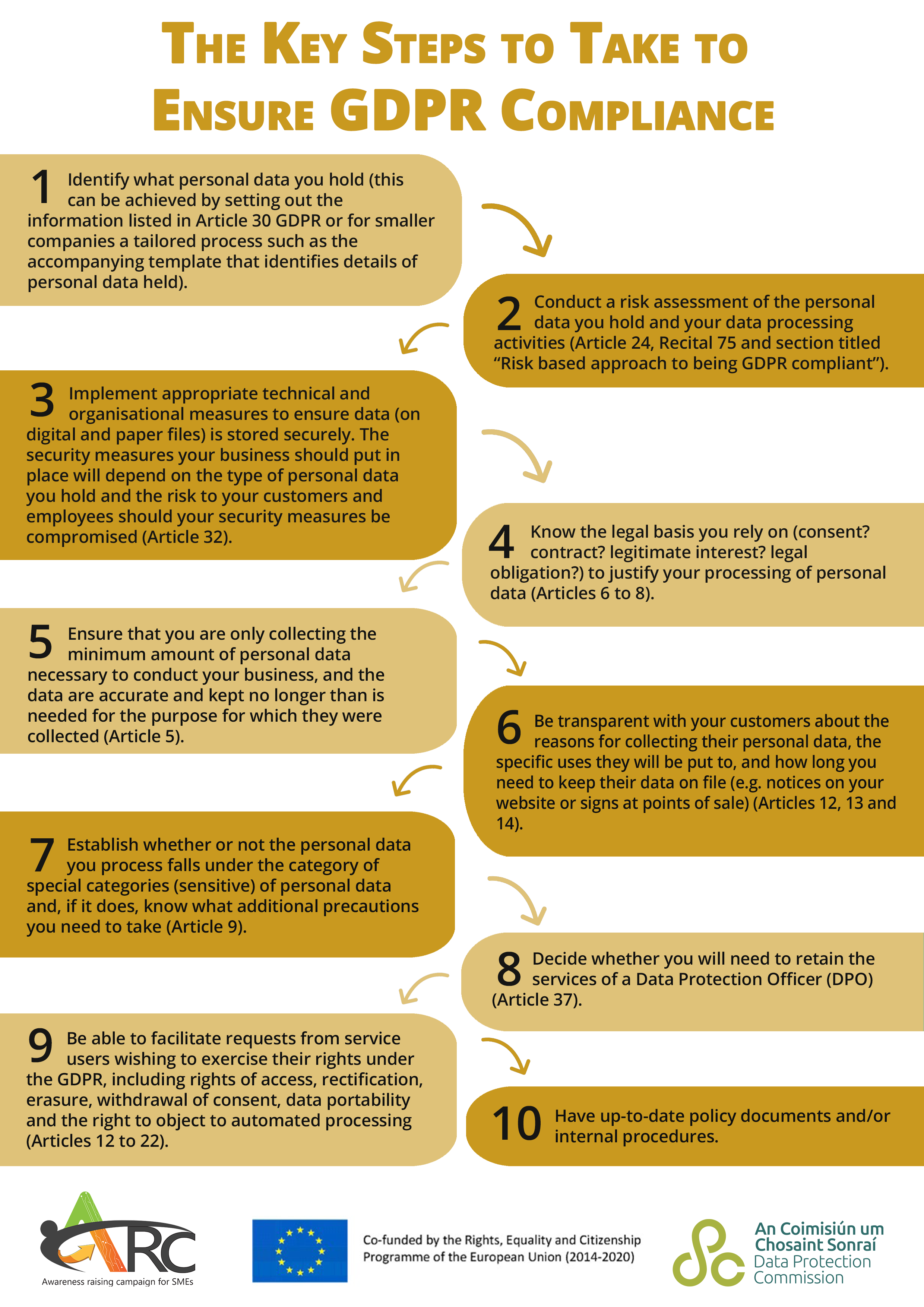 The Key Steps to Take to Ensure GDPR Compliance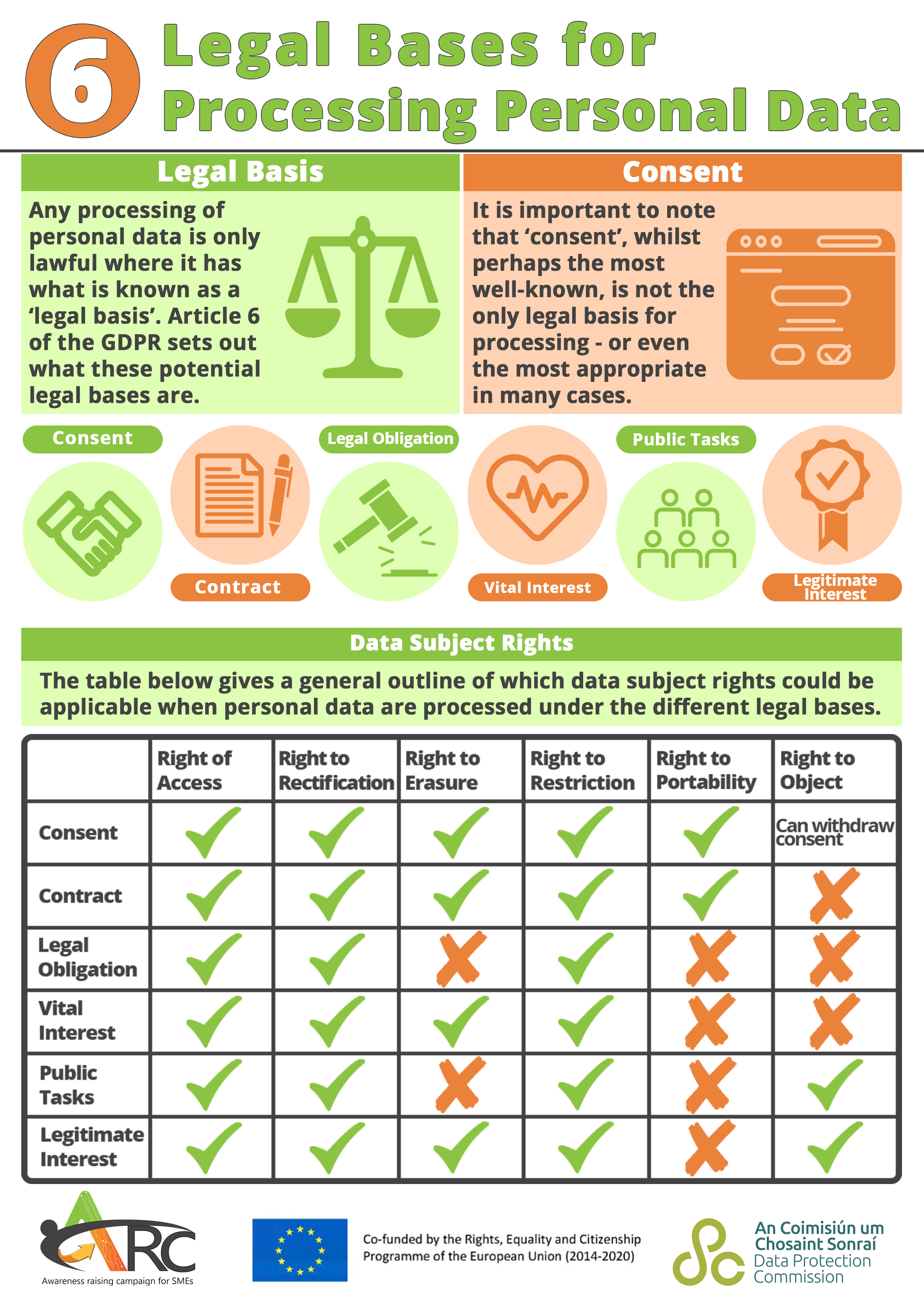 Legal Bases for Processing Personal Data